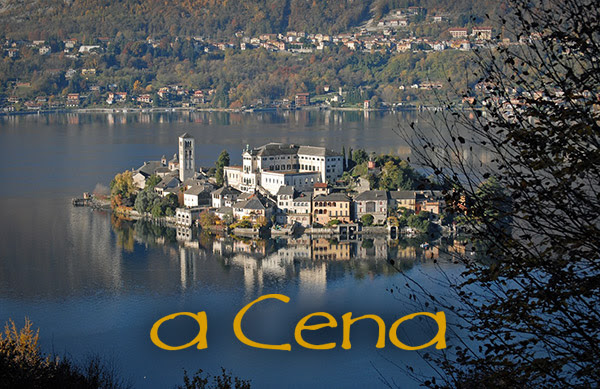 During February we are celebrating
the cuisine of Piedmont. 2020
Piedmont, Italy's staid northwestern region is famous for the country's most tradition-bound cooking-insanely eggy pastas, vitello tonnato, the boiled-meat dish bollito misto-plus rivers of pedigreed red wines like Barolo, Barbera and Barbaresco.

Piedmont is known for rich dishes featuring truffles and cream sauce.
a Cena wishes to celebrate this Northern Italian region by presenting Chef Gabe Gabreski's familial and recent recipes.
Chris and Gabe toured this region to catch up on old friends and to make new friends in some of our favorite restaurants and vineyards.
You will find several wines from this region at a Cena. Check out our website for some of Chris' favorite wines from Piemonte along with other regional wines of Italy.
Please come and enjoy the experience of this colorful region at a Cena.
Of course our regular dinner menu is always available.
---
Febbraio e Arrivato
San Valentino is upon us, a Cena will be celebrating on Thursday, February 13th, Friday, Valentines Day and Saturday, February 15th. At a Cena we want to spread out the love so you can enjoy our special menu. We'll be preparing some special menu items along with a lot of our favorite dishes. Oysters, Scallops, Veal Chop and, of course, our house-made pastas. Menus will be online in early February.
Although St. Valentine was originally from Rome and Italy has a history of famous lovers such as Romeo and Juliette, there is not much celebration of Valentine's Day. Valentine's Day was once celebrated as a spring festival and young people would gather in gardens to listen to music and poetry before strolling off with a "valentine" partner. In some places in Italy it is a custom to become engaged on Valentine's Day. You may also find shops selling special candy for Valentine's Day.
Valentino was, according to legend, a Christian priest who was consigned to a Roman noble by the Emperor Claudius. He cured the noble's daughter's blindness, at which point the family converted and Claudius had them all executed. Valentino first, and on the eve of his execution he wrote the girl a letter, signing it "from your Valentine." After his death a pink almond tree, symbol of abiding love, blossomed near his grave. A beautiful testament for the most romantic of days.
Auguri per San Valentino!
---

Chocolate Hazelnut Crostata
with Bourbon, and Amarena Cherries
Dough
2 sticks (16 tablespoons) unsalted butter, room temperature
3/4 cup confectioners' sugar
1 cup all-purpose flour
1 cup red fife flour*
1 teaspoon smoked sea salt
With a standing mixer on medium speed, beat butter and sugar until pale and fluffy, about 3 minutes. Reduce speed to medium-low. Add flour and salt, and beat until just combined and crumbly (do not overmix). Shape dough into a 9-inch round disk, and wrap in plastic. Refrigerate at least 30 minutes (or up to 2 days), or freeze for up to 1 month
*Bob's Red Mill sells this flour at New Seasons
Filling
4 tbs butter
2 eggs
1 cup dark corn syrup
1 cup sugar
1tbs bourbon
1 cup chopped chocolate
1 cup hazelnuts
1/2 cup Amarena cherries
Roll out dough and fill tart shell. Chill and blind bake with baking beans at 350'F for 8 minutes. Take shell out, fill with filling 3/4 full and bake at 325'F for another 10 minutes. Serve warm.
a Cena Kitchen Hint
For tart shells when baking with dry beans are called for you can use any dry bean, lentil, garbanzo bean laying around the house. Cut a piece of parchment paper into a circle slightly larger than the diameter of the tart pan. Place the paper on top of the tart dough that's been rolled out in the tart pan and then proceed to fill the tart with your beans. Bake until slightly brown around the edges, remove the tart from the oven and slowly remove the parchment paper with the beans. Beans can be used for several dozen times.
a Cena's house-made Foccacia
This recipe is one-fourth of what we make at the restaurant. With this recipe you should be able to make two half sheet pans.
1.5 tbs yeast
1 qt. warm water
.5 cup xvo
.5 tb honey/sugar
2.5 qts. Bread flour
.25 cup kosher salt
Mix water with yeast in bowl, let sit for 10 minutes. Add flour, salt and mix for 10 minutes on #1 speed. Let it sit for 10 minutes in the bowl. Mix again for another 5 minutes. Transfer to oiled half sheet pans and let it sit for 1 hour. Spread out slowly and add olive oil, maldon salt and fresh herbs. Spray with water and let sit for 30 minutes. Bake at 350'F for 13 minutes, spraying the oven with water at 6 minutes of baking. Let the Foccacia sit in the oven for 5 minutes with the oven off to finish the baking.
---

Kiosk and Walking Map
The Sellwood Moreland Business Alliance has constructed an informational 3-sided kiosk placed permanently at the key intersection of Milwaukie and Bybee on the NW corner. One side displays the newly created map showing our SWBA members, while the second panel displays the same map but with neighborhood resources and amenities such as parks, walking trains, library, community center, etc. All three panels feature upcoming neighborhood events.
More Local Farmers
Grazie to SuDan Farms, Creative Growers, Sweet Briar Farms, Braesco, Weppler, Peck Forest, Morning Star Farm, Backyard Bounty Farm, Bonnie Stern, and Deep Roots Farm for their wonderful products and their great service.
If you are aware of any upcoming Sellwood events or happenings, shoot us an email or call Chris at a Cena. We would be pleased to include them in our next communication.
---

A Cena's Individualized Attention
Plan a Party
Intimate and Special – Allow us to plan a Party that your guests will appreciate and remember. Contact Jonathan, Eugene or Gabe at a Cena and together you can design your next private party. In FESTA, our private dining room, In-house or catered, we will do the food, service and clean-up.
A Great Gift
Gift cards are available for that special someone; family celebration, birthdays, anniversary, business or a special 'thank you'. Order a gift card at your next dinner, or order over the phone.
Again, a gift card is a thoughtful and delicious present in 2020 especially for Valentine's.
---
Open for Lunch
11:30am – 2:30pm, Tuesday – Saturday. Here is a sample of our current lunch menu. There will always be something new to try as our menu does change frequently.
Staff Appreciation Day
We will be closed on Sunday, February 2nd to celebrate the past year with our staff.
---
a Cena's Featured Region
A few words about Piedmont
Piedmont is surrounded on three sides by the Alps, including Monviso, where the Po rises, and Monte Rosa. It borders with France, Switzerland and the Italian regions of Lombardy, Liguria, Aosta Valley and for a very small fragment with Emilia Romagna. The geography of Piedmont is 43.3% mountainous, along with extensive areas of hills (30.3%) and plains (26.4%). Piedmont is the second largest of Italy's 20 regions, after Sicily.
Cannoli
Cannoli are Sicilian pastry desserts. The singular is cannolo (or in the Sicilian language cannolu), meaning "little tube", with the etymology stemming from the Latin "canna", or reed. Cannoli originated in Sicily and are a staple of Sicilian cuisine. They are also popular in Italian American cuisine. In Italy, they are commonly known as "cannoli siciliani", Sicilian cannoli.
Cannoli consist of tube-shaped shells of fried pastry dough, filled with a sweet, creamy filling usually containing ricotta. They range in size from "cannulicchi", no bigger than a finger, to the fist-sized
Carnevale!!
Italian for carnival, is one of the most popular festivals in Italy. Carnevale comes 40 days before Easter so the date changes each year. The biggest Carnevale celebrations last for several weeks. Although Venice and Viareggio have the most well-known celebrations, Carnevale is celebrated all over Italy in a variety of ways.
While Carnivale has a rich history and ancient roots in Italy, the festival remains a vital and contemporary celebration. A simple web search will reveal many images of celebrants in both historical and contemporary costumes. One of the common elements found throughout the tradition has remained the Carnivale mask.
---
We are a community minded…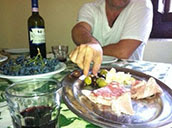 …and thoughtful business. We have committed ourselves to using the freshest ingredients. Most of our food is prepared in our own kitchen and many items are provided by other Portland and Oregon businesses. We strive to be a good Sellwood-Moreland Neighbor. We will endeavor to continually raise the standards of our restaurant. We will meet and surpass your expectations.
Salute!