During March a Cena is celebrating the Winter-Spring transition and two of the keystones of Italian Cuisine
BREAD and PASTA

All of our pasts are house-made and made fresh daily
AND as for making the best Italian bread…
A Secret of Italian Bread Making
Yeast
There can be no risen bread without yeast. Yeast is a living organism that extracts oxygen from sugars in flour to produce carbon dioxide and alcohol when it comes into contact with water. The gases that form are then released, creating gas bubbles in the dough and making the dough rise: the first, miraculous step in bread baking.
In the past, people had to rely on wild yeasts in the air or homemade yeast starters to make leavened bread. Unless you intend to make your own yeast starter (which is very satisfying, but is also quite tricky and time-consuming to maintain), you can use one of three forms of commercial yeast: instant (also known as rapid rise), active dry, or compressed cake yeast.
There is very little difference between instant and active dry yeast: both are minute granules of dried yeast. Instant yeast is tinier and slightly more potent than active dry yeast. But the main difference between instant and active dry yeast is that instant yeast can be added directly to flour, whereas active dry yeast needs to be dissolved in warm liquid before it is combined with flour. Compressed cake yeast, which is sold in a block in the refrigerated section of supermarkets, also needs to be dissolved in warm liquid before it is mixed with flour (otherwise it will form a discernible mass in the dough). Because it's more convenient, I use instant yeast, and recommend you do too.
Instant, active dry, and compressed cake yeast vary in potency (the most powerful is instant, followed by active dry, and finally compressed cake yeast), so I suggest you adjust quantities of yeast in a given recipe if you substitute one type of yeast for another: one cube of compressed cake yeast, which weighs .6 ounces, is equivalent in potency to 2 and 1/2 teaspoons of active dry yeast and 2 teaspoons of instant yeast. Purchase yeast from a reputable source to be certain it is fresh: if the yeast is dead, the dough won't rise no matter how good your recipe is or how skillfully you knead, shape, and bake the bread. Instant, active dry, and compressed cake yeast are available from King Arthur Flour. Store yeast in the refrigerator, tightly sealed in order to keep out humidity.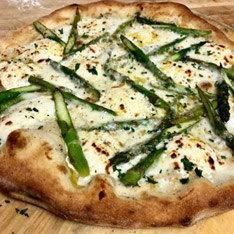 Yeast is temperature-dependent: it falls asleep (i.e., becomes inactive) in extremely cold temperatures, speeds up in moderate temperatures, and dies in extremely hot temperatures. Use warm, but not hot, water or liquid when mixing bread dough: 110 degrees is just right, activating the yeast without running the risk of scalding it and killing it (an instant-read thermometer is a must for foolproof baking, and can be bought from King Arthur Flour or Sur La Table).
Yeast produces carbon dioxide faster in warmer temperatures. As a result, dough rises more slowly in the refrigerator than at room temperature or near the pilot light of the oven. Low-temperature, slow rises result in bread with more character; in practical terms, this means that you can make a batch of bread dough, refrigerate it overnight, and bake it the next day.
When you are ready to bake, preheat the oven (preferably with a baking stone in it); anywhere from 375 to 475 degrees is the norm. In general, larger breads call for lower temperatures to avoid burning the crust, and flat ones such as focaccia or pizza call for higher temperatures to produce a crisp crust. Once the bread goes in the oven, the intense heat causes the yeast to die, but not before the last dramatic rise, called oven spring, occurs.
A Cena Ristorante is constantly working with different flours and cake yeasts on new bread creations for special occasions. But two breads that we think have reached a superior status are a Cena's focaccia and our cristini. Serious people have come to a Cena just for these.
---

Small Batch of a Cena's Focaccia
1 tsp honey
1pkg yeast
1/3 warm water
2 cups flour
1/2 cup olive oil
salt
In a small bowl, dissolve honey and yeast in warm water. Let stand until creamy, about 10 minutes.
In a large bowl, combine the yeast mixture with flour; stir well to combine. Stir in additional water, 1 tablespoon at a time, until all of the flour is absorbed. When the dough has pulled together, turn it out onto a lightly floured surface and knead briefly for about 1 minute.
Lightly oil a large bowl, place the dough in the bowl and turn to coat with oil. Cover with a damp cloth and let rise in a warm place until doubled in volume, about 30 minutes.
Preheat oven to 475 degrees F (245 degrees C).
Deflate the dough and turn it out onto a lightly floured surface; knead briefly. Pat or roll the dough into a sheet and place on a lightly greased baking sheet. Brush the dough with oil and sprinkle with salt.
Bake focaccia in preheated oven for 10 to 20 minutes, depending on desired crispness. If you like it moist and fluffy, then you'll have to wait just about 10 minutes. If you like it crunchier and darker in the outside, you may have to wait 20 minutes.
---
Caffè Umbria Coffees
Authentic Italian espresso relies on a crafted blending of the finest Arabica coffee from a variety of sources. This artisan tradition results in a flavor experience that is more complex and sophisticated than any of its individual, single-origin parts. For over three generations, the Bizzarri family has been evolving and improving on the enduring craft of Italian espresso, combining the harmonious artistry of the blend with the precise science of the roast to create signature blends that reflect the passion and personality at the heart of the Italian caffè experience.
a Cena Ristorante is delighted to serve Caffè Umberbo's superior coffee. Beside a wonderful espresso or drip blend coffee, a Cena serves special coffee drinks: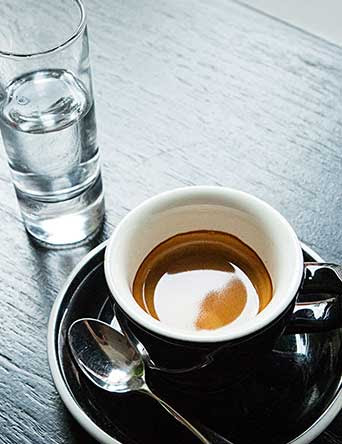 Caffè a Cena
Amaretto, Cognac and Sambuca
Caffè Italia
Tuaca, Sugar, Whipped Cream, sprinkled with cinnamon
Portland Coffee
Bacardi, Kahlua, Triple Sec and Whipped Cream
Caffè Corretto
A shot of Espresso with Grappa, Sambuca or Brandy
---

Kiosk and Walking Map
Sellwood Moreland Business Alliance has constructed an informational 3-sided kiosk placed permanently at the key intersection of Milwaukie and Bybee on the NW corner. One side displays the newly created map showing our SMBA members, while the second panel displays the same map but with neighborhood resources and amenities such as parks, walking trains, library, community center, etc. All three panels feature upcoming neighborhood events.
More Local Farmers
Grazie to SuDan Farms, Creative Growers, Sweet Briar Farms, Braesco, Weppler, DeNoble Farms, Backyard Bounty Farm, Wildside, Bonnie Stern, Waterleaf Farm and Deep Roots Farm for their wonderful products and their great service.
If you are aware of any upcoming Sellwood events or happenings, shoot us an email or call Chris at a Cena. We would be pleased to include them in our next communication.
---

A Cena's individualized attention
Plan a Party
Intimate and Special – Allow us to plan a Party that your guests will appreciate and remember. Contact Jonathan or Eugene at a Cena and together with Executive Chef Gabe we can design your next private party. In-house or catered or in our exciting new Private Dining Room, FESTA. We will do the food, the service and the clean-up.
A Great Gift
Gift cards are available for that special someone; family celebration, birthdays, anniversary, business or a special 'thank you'. Order a gift card at your next dinner, online or over the phone. Again, a gift card is a thoughtful and delicious present.
---
We are a community-minded…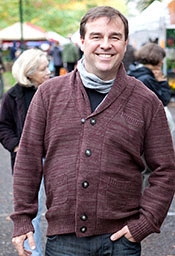 …and thoughtful business. We have committed ourselves to using the freshest of ingredients. Most of our food is prepared in our own kitchen and many items are provided by other Portland and Oregon businesses. We strive to be a good Sellwood neighbor. We will endeavor to continually raise the standards of our restaurant. We will meet and surpass your expectations.


Our mailing address is:
A Cena Ristorante e Enoteca
7742 SE 13th Ave
Portland, Oregon 97202