WELCOME TO THE HOLIDAYS…
a Cena wishes to celebrate the holidays with the global foods that Italians use in many recipes throughout Italy. Chef Perry Austin's a Cena recipes will be highlighted, presenting winter vegetables throughout December. Join us and partake in many of his specialties. His culinary experiences are something that he will share with us throughout the holidays. Please come and enjoy this experience at a Cena. Of course, our regular dinner menu is always available.
a Cena is offering options to enjoy the food you have loved and the food we love to offer you, for your holiday celebration.
---
a Cena Hours
Wednesday – Sunday: 4pm – 9pm
Featuring Holiday Hours
Christmas Eve, Friday December 24th: 4pm – 9pm
Closed Christmas Day
New Year's Eve, Friday December 31st: 5pm – 10pm
Closed New Year's Day
We wish you all a healthy and happy holiday season!
---
We are a community minded…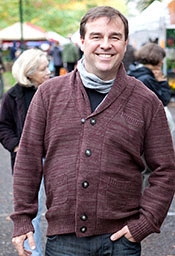 …and thoughtful business. We have committed ourselves to using the freshest ingredients. Most of our food is prepared in our own kitchen and many items are provided by other Portland and Oregon businesses. We strive to be a good Sellwood-Moreland Neighbor. We will endeavor to continually raise the standards of our restaurant. We will meet and surpass your expectations.
Salute!