a Cena is celebrating Winter with our current menu offerings
A sample of our Winter menu, featuring Primi and Secondi selections. View our entire menu, available to-go via Toasttab
or by calling (503) 206-3291.
— Primi —
Agnolotti
Corn & Mascarpone Raviolini,
Butter-Poached Maine Lobster, chive
$27 / $46
Al Forno
Lasagna alla Bolognese, Bechamel,
Ricotta, Mozzarella, Grana Padano, basil
$25
Garganelli alla Norcia
Hand-rolled penne pasta, House-made fennel Sausage,
Cremini mushroom, cream, Grana Padano
$15 / $28
*Risotto
Roasted winter squash,
sage, Grana Padano
$22
Radiatori
Painted Hills oxtail ragu,
roasted heirloom carrots, Pecorino Romano
$15 / $28
Frutti di Mare
Squid ink Bucatini, lobster brodo,
prawns, calamari, green onion
$25
— Secondi —
+Cacciatorre
Braised airline chicken breast, Creste di Gallo,
wild mushrooms, San Marzano tomatoes, parmigiana
$26
*Parmigiana
Eggplant Parmesan, House-made Mozzarella,
Pomodoro, Basil
$24
Salmone
Pan-seared wild Alaskan Salmon, braised corona beans, broccolini, roasted tomato butter
$28
Osso Bucco
Sudan farms Lamb, Creamy Polenta,
artichokes, olives, mint, pine nuts
$34
*Vegetarian   +Wild Mushrooms: not an inspected product
Ever wonder what it takes
to make your favorite Agnolotti?
Watch the video and find out…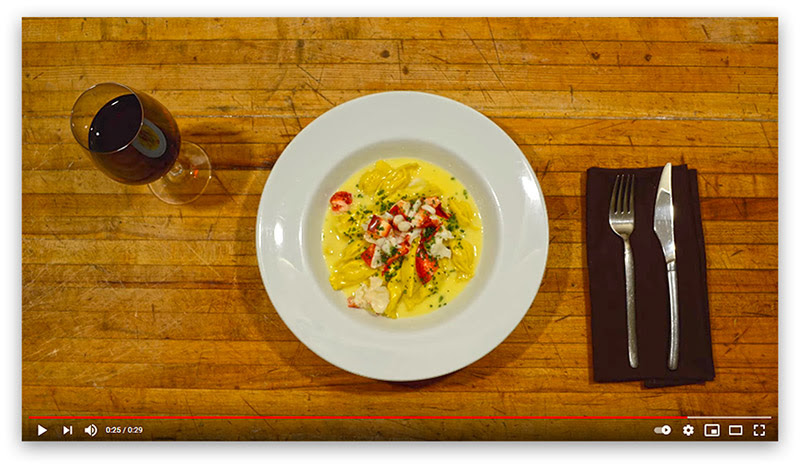 ---
The safety, health and well-being of our guests
and employees are our highest priority…
and we are working diligently throughout our organization to ensure the highest possible standards of precautionary health measures for everyone.
We are closely reviewing guidance from the Centers for Disease Control and Prevention (CDC), as well as local health authorities, to ensure that we are doing everything possible to keep people safe. We are committed to making decisions to best care for the health and safety of our guests and employees. As part of this commitment, we have taken important steps to elevate our focus beyond our customary high standards of sanitation, cleaning, and employee hygiene in response to COVID-19:
Cleaning & Sanitizing

Surfaces sanitized between seatings
Common areas deep cleaned daily
Clean menu provided to every guest
Sanitizer or wipes provided for customers
Contactless payment available
Sealed or wrapped utensils used

Social Distancing

Limited number of seated diners
Distancing maintained in common areas
Extra space between tables
Sick staff prohibited in the workplace

Personal Protective Equipment

Waitstaff wear masks
Diners must wear masks unless eating or drinking
We have established frequent, internal company-wide communications to:
Inform and educate our employees related to guest and employee polices on this illness;
Provide the latest guidance provided by the CDC and all local and state public health authorities on COVID-19;
Communicate specific and enhanced procedures for preventing the spread of the virus and steps to reduce the risk of exposure and other guidelines as this situation evolves. This includes testing of the entire team.
As this is a fluid situation, we believe that communication and preparedness are crucial in providing the necessary support and resources for all of our co-workers and guests, and to position our company with the ability to quickly validate information and respond in a timely manner.
We want you all to know that your health and safety are our highest priority. We remain committed to following the guidance from public health officials and stand ready to take every precaution necessary to keep you, our guests, and our employees safe.
For guests that prefer food-to-go options, please know that we offer several options at our restaurants to enjoy our made-to-order meals that you can take home to your families. For more information, or to place an order for a to-go or delivery order, visit acenapdx.com.
---
We are a community-minded…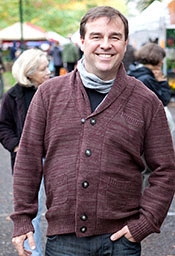 …and thoughtful business. We have committed ourselves to using the freshest of ingredients. Most of our food is prepared in our own kitchen and many items are provided by other Portland and Oregon businesses. We strive to be a good Sellwood neighbor. We will endeavor to continually raise the standards of our restaurant. We will meet and surpass your expectations.


Our mailing address is:
A Cena Ristorante e Enoteca
7742 SE 13th Ave
Portland, Oregon 97202