Earlier last year my girlfriend, Mallory, went to rural Nepal with a group of newly graduated acupuncturists to offer aid to the Tistung people. She has decided to return as a leader and will be in Nepal for the next two months. Upon leaving, she expressed concern for the widespread coronavirus but, maybe more so, for the livelihood of our house plants as I may or may not have a history of forgetting to water plants. She left plenty of post-it notes around the house and I've added watering dates to my calendar, so I feel after this trip she'll be able to leave and feel relieved that her plants will be cared for.


top 9 WhatsApp calls from 2019
During her last Nepal excursion, we managed to talk regularly via WhatsApp. Nepal is 13 hours and 45 minutes ahead, so my late nights often coincided with her early mornings. I have a habit of taking screenshots of our video chats, so I've noticed that Mallory now remains "photo ready" during the extent of our conversations.
Wish me luck!
If you are uninterested in reading my personal anecdotes and would prefer to just hear about updates regarding Berlu in future newsletters, you can scroll to this photo of a NY steak and potatoes and begin reading there.


This is an exciting time for us at the restaurant as this will be our first Spring at Berlu. An abundance of sprouting greens, tender leaves, sweet roots, and quotes like "Spring has sprung" will surely be present. I've often been described as a "leaves and broths" type of chef, so I feel this time of year is a great representation of my abilities.
As mentioned before, we will only be offering a vegan menu during the first week of March (this week!)
We'd love for you to join :)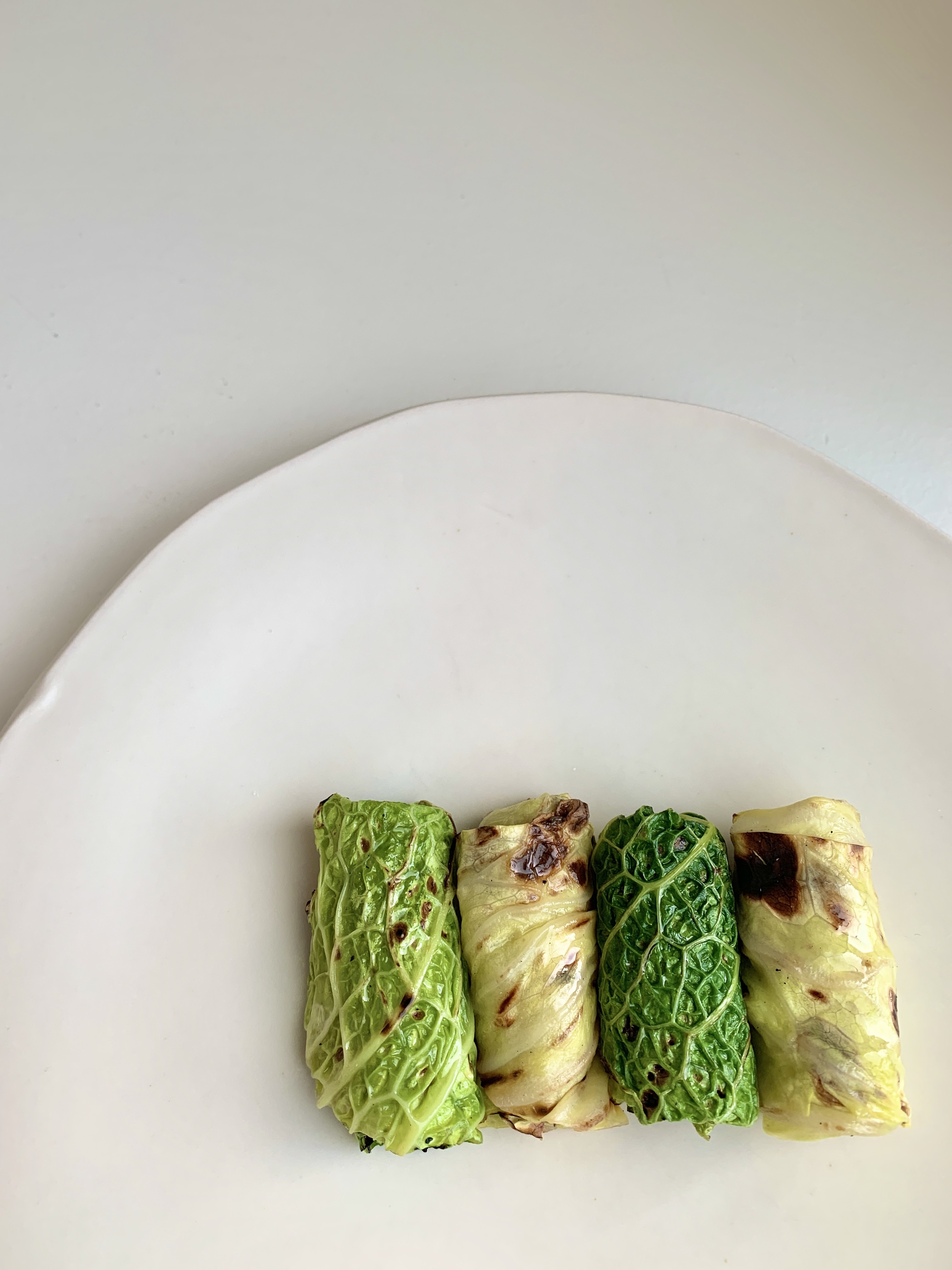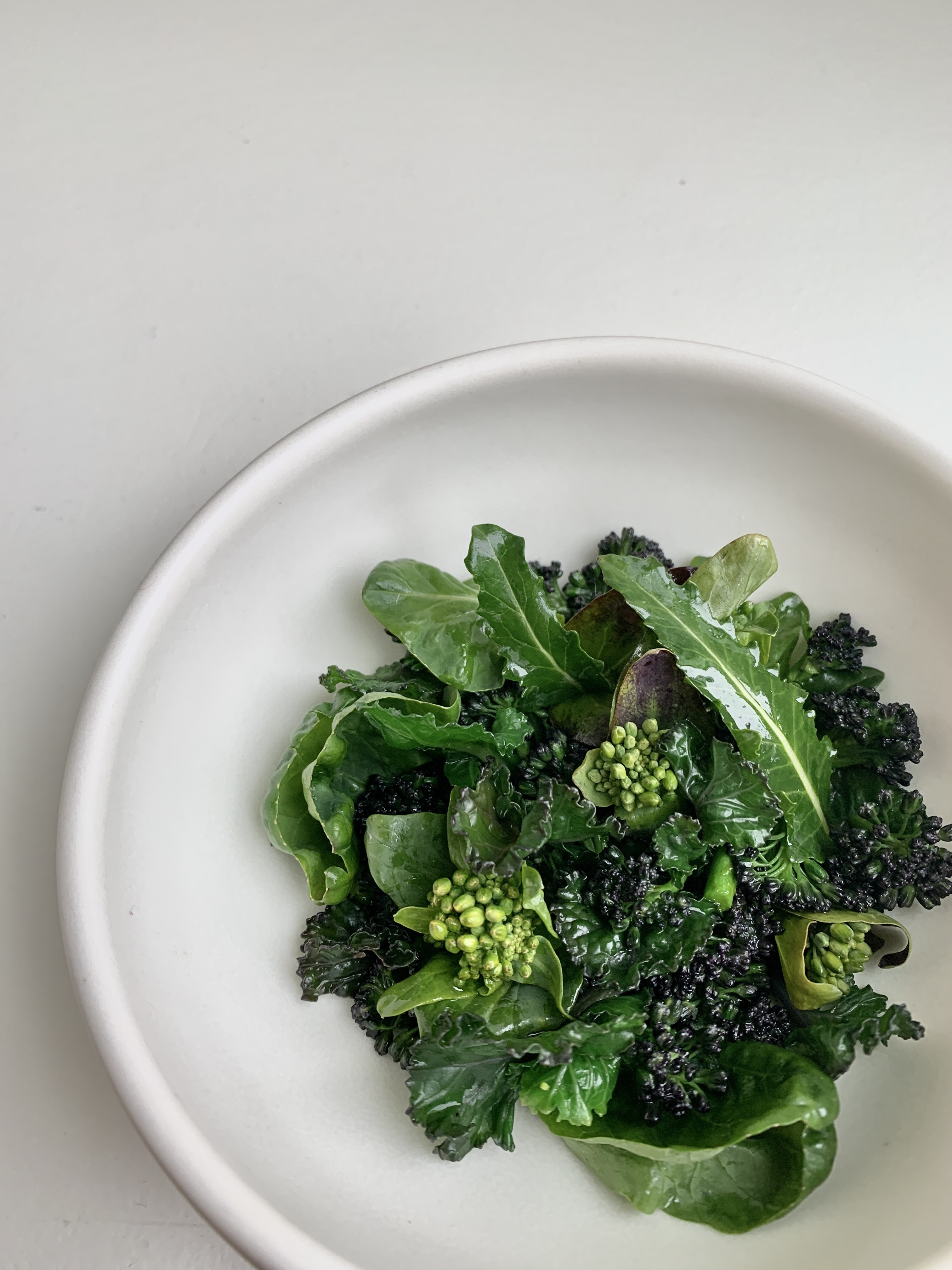 a few brassicas for our upcoming vegan menu
Tickets for April are now available through Tock.
The winter months are often the toughest for restaurants and we're very very grateful for your support during these frigid times. The bright yellow tulips that have bloomed are energetic like the sun. Almond and cherry blossoms have since followed, perfuming the sidewalks and offering romantics moments to hold each other close and appreciate "now."
More than just a "love for you to join us," it'd be a pleasure to share a part of myself and provide for you what a flowering tulip or blossom does for me.
Vince
Berlu LLC
605 SE Belmont St
Portland, OR 97214